"The pandemic caused an abnormal situation in the industry and led to an acceleration in many activities and areas and the value of companies rose to unreasonable levels. There was a rise in temperature that suddenly stopped and led to a rethink. But I like a good crisis because the best companies were created at that time And it's a good way to know that you're focused on the right things. I built part of my career through crises and I'm very excited about this period, "says Mäelle Gavet, who at the beginning of 2021 runs Techstars, the world's largest accelerator, in an interview with Calcalist. Techstars invests in about 500 pre-seed stage startups each year and Gavet believes the coming years will be very challenging for the high-tech industry.
"In 2021, we've seen companies rise to unimaginable value with a very small activity base and we've seen seed companies valued in the tens of millions of dollars without any financial consideration. We, the fundamental investors, are supposed to be happy when the value increases, but it doesn't. It works this way. There are companies that are unhealthily increasing in value. We still don't know when the crisis will end, whether this summer or in five years. There is a lot of uncertainty. We have thousands of companies in our portfolio and many investors in our companies and institutional investors who are "Partners are with us, and I've heard every kind of opinion from them about when the crisis is going to end. Nobody really knows what's going to happen and we're teaching our companies to be flexible and to be prepared for anything."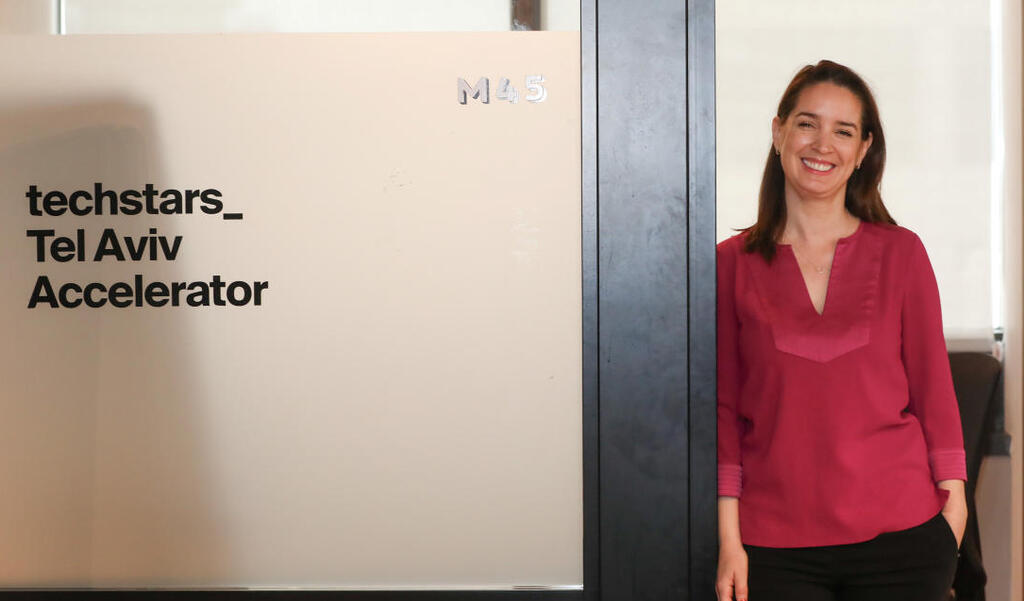 What do you think will happen?
"Unfortunately, what I think will happen is that 2023 and 2024 will be a graveyard for startups. Companies still have a lot of money and there are still big rounds. Some companies that received money at a very early stage and did not build themselves are not prepared for the crisis. Those companies are Those who did not have enough time to gather enough are expected to encounter some difficulties."
Gavet has been in the high-tech industry for quite a few years now. In her most recent position, she held a senior position at Uri Alon, Compass. In her view, she sees a difficult future for the industry in the near term. "Besides the aforementioned cemetery of many startups, I think we will also see an army of zombies among venture capital funds, who will not raise a new fund. They will work and invest, but they will mainly deal with funds that are already there. There will be many funds that will not. It lasts into the future. There are more than 2,000 active funds in North America, Europe and Israel, and in my estimation, the world does not need many of them.
Will the impact of the crisis differ between companies?
Javitt believes that the main problem will be for companies in the advanced stages. "We're seeing tough times for companies out there, with a 70% drop in value and a lot of difficulty raising money in general. These are companies that were built for a quick IPO, either through a SPAC or a direct IPO, all of which are no longer there.
Also, the companies that issued through the SPAC and in general created a negative impact on the industry affects the future, and the companies in the less advanced stages will be able to raise, mainly through their existing investors, even if this is accompanied by a decrease in value. In the very early stages, I think it's possible to raise, but I'm no longer seeing stale value scenarios in the seed and pre-seed stages, and we'll also see much more time-consuming due diligence checks at each stage of the investment. "
We see many layoffs in the industry in Israel. Where do they go from here?
"Unfortunately, I feel we are only at the beginning of a wave of layoffs and we will see more in the coming years. I don't think companies have caught up to the crisis and some of them are still living on the money raised in the past and have yet to hit a wall."
Gavet dislikes the industry's use of the term "unicorn," which has become synonymous with success, and claims to have never heard of the term "centaur," which refers to startups with more than $100 million in annual revenue, Which I called the dragons. "The industry has focused on flashy companies, like Airbnb and Uber, while we see more positive aspects in less flashy companies. Unicorns and dragons are mythical creatures. Dragons love to fight and win, so we should focus on them, not unicorns," she says. "Focusing only on unicorns created the most problems in 2021, growth at any cost, very little financial capacity, and we favor dragons with the financial capacity to deal with whatever crisis comes their way."
She worked for Compass, and she has an Israeli background. How do you feel about this period?
"Compass has changed the residential real estate market in the United States. In 10 years, they have become the largest real estate broker and have invested more in technology than any other broker in order to help their agents be more productive."
Gavet recently decided to put her knowledge of the field to writing and published a book called: "Drampled by Unicorns: Big Tech's Empathy Problem and How to Fix It," whose main focus is the lack of empathy of managers in the industry. "Big tech companies create a sense of lack of empathy and don't think about the impact on people," she says. "Being a good leader is measured by how you influence others but you have to be mindful. My book attempted to answer the question of how we have become an industry so unsympathetic and how to deal with it. But there is hope. Most companies are not empathetic because they are run by engineers and humans are part of the formula And they try to take people out of the equation and that makes them unsympathetic.
"The book was written after I worked in the industry for 15 years and after I didn't understand why good people make terrible decisions from a human perspective. I tried to understand why companies suffer from a lack of empathy and then also looked for a solution."
Techstars is one of today's leading software for growing companies in the very early stages of formation. Hila Ovil-Brenner recently retired from managing Techstars Israel, which prompted Gavet to come to Israel to try to find a new manager. "We've had nine programs here in six very successful years, but we can do more. We're looking for a new director here and we see great importance in Israel. I expect to have two programs next year and we have a commitment to do so next year as well, we'll continue to invest in 50-70 companies in Israel and this is only a small amount that can be invested here.
"We're an early-stage benchmark and operate around the world in a variety of industries, such as agricultural technology, education technology and food technology. We've even invested in music and have hits and partnerships there. There's a lot of innovation in the world and I'm very optimistic about EMEA. Israel is an important hub for innovation, as well as beyond the internet and artificial intelligence. There is a lot of potential in Africa as well, and we have opened offices in Lagos."
What are you mainly looking for?
"One of the areas that has been of great interest to us in recent years is food technology and agricultural technology. Food insecurity is something that did not exist many years ago. My grandmother may have felt it in the past when she was at war, but it is a phenomenon that was not thought of. Linked to the climate crisis and Russia's war in Ukraine, this phenomenon requires technical solutions from the world of entrepreneurship.