Photographs of Roosevelt elk and gray wolves, not known to be abundant in areas, were captured via Metro Vancouver's Wildlife Watch Program
Wildlife cameras installed in the Seymour and Coquitlam watersheds captured an abundance of animal activity, including some sightings that pleasantly surprised local environmental enthusiasts.
Photos depict black bears exploring with their cubs or curiously looking at snow stakes, a bobcat trotting through leaves, and a cougar making its way through fresh snow. However, it was the appearance of a gang of elk, some arguing in front of the camera, others showing mothers and their young, along with a number of lone wolves, that really got tongues wagging.
"Most of the species that are usually captured on cameras are what we would expect, like black-tailed deer, black bears, cats, wolves and cougars," said Kirstie Rendall, environmental management supervisor for Metro Vancouver's Water Services.
"What we really didn't expect was large numbers of elk being caught, and now we're starting to see wolves moving into some locations as well."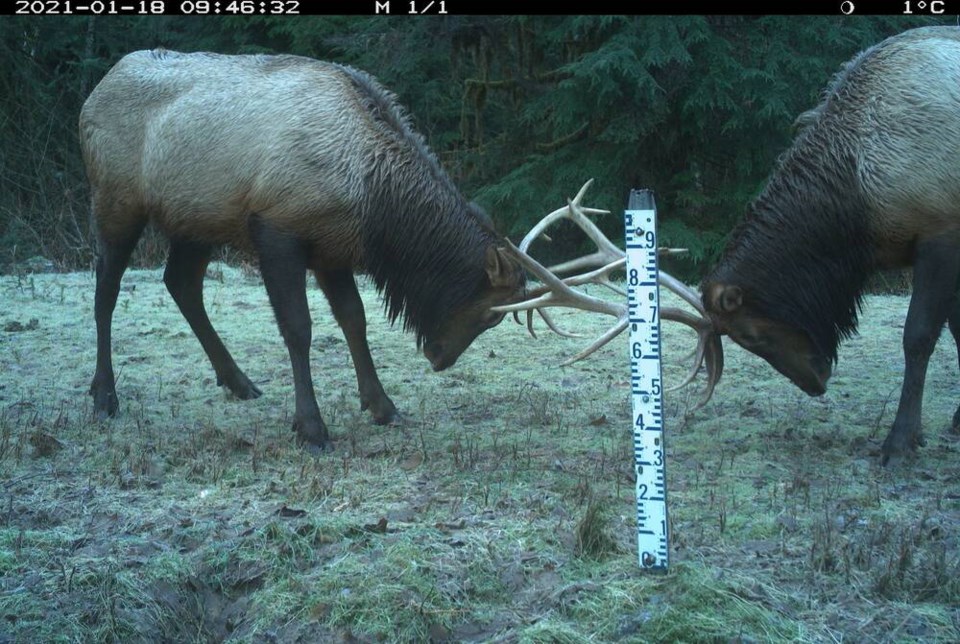 Prior to these sightings, evidence of elk and wolves was limited and largely anecdotal, she said, so knowledge of movement patterns or population numbers was scarce.
"We have now been able to identify several wildlife travel routes that are constantly used by elk and other wildlife, including predators such as wolves," she said, adding to the number of these routes which are often broken service roads, no longer in public use. thus a major route for wandering species.
"Some of the elk were even caught on camera from the collar individuals, which indicates that they are migrating to the area from the nearby Indian River and Squamish area," she said.
"It was interesting to see, it was totally unexpected."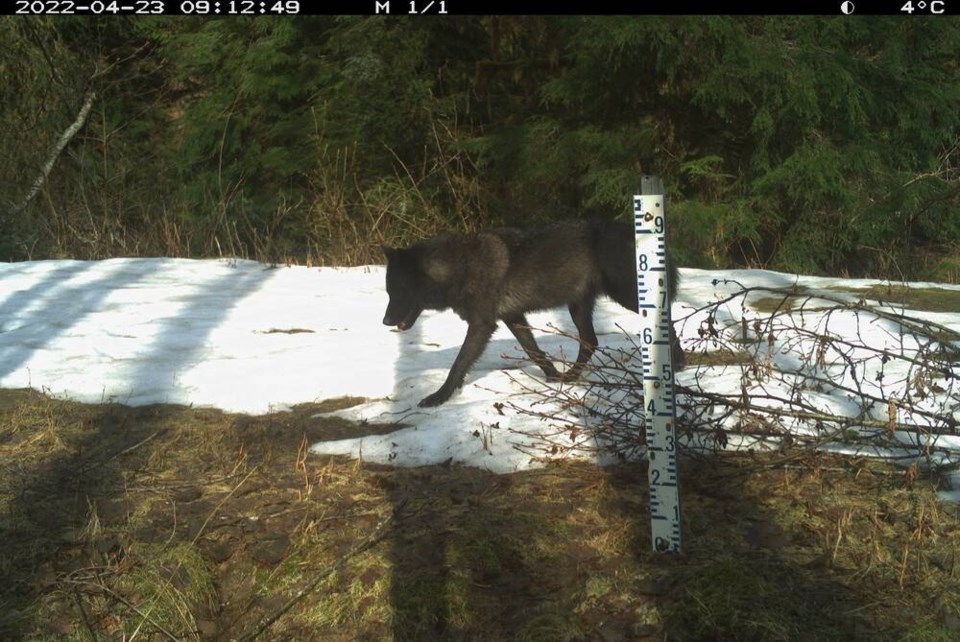 The camera program, organized by Metro Vancouver's Department of Watershed and Environment, began in 2017 with a single camera at Capilano Reservoir, with the goal of getting a better understanding of the species that live in the area. The program has since grown to see two more applications in the Seymour and Coquitlam areas.
With watersheds protected from developments and the public ensuring that the water is of the highest drinking quality for local residents, the areas act as de facto reserves for wildlife – a refuge from human disturbance in an otherwise urban landscape.
The presence of these two species is indicative of a "healthy environment," Rendell said, as both Roosevelt elk, a North American subspecies of elk, play an important role in maintaining the ecosystem.
While one, being one of the largest herbivores in the area, has created a diversity of forest vegetation layers, the other controls the prey populations in the area.
"The existence of this thriving ecosystem is critical to maintaining the clean and reliable supply of drinking water for which Metro Vancouver is responsible," she said.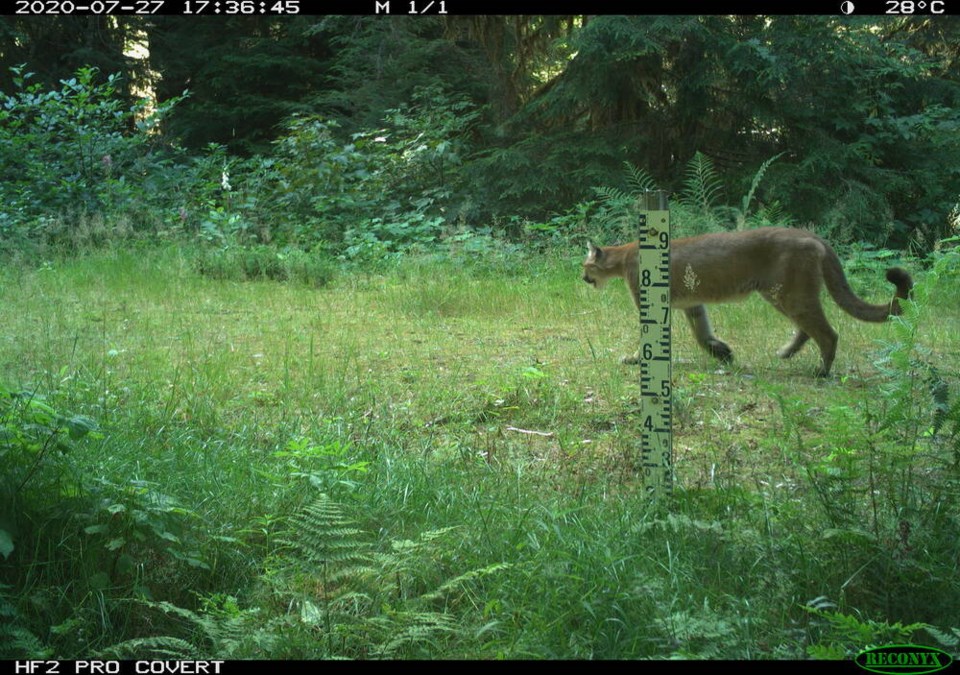 "Since the Europeans arrived here, elk and wolf populations have been severely affected by the loss of our habitat and all of our activities, so it is very good to see these populations rebound and our animals return to their historic home ranges."
After these promising results, Randel has nothing but high hopes for the future, with the water services team opening their fingers for the return of other once-dominant species.
"Grizzly bears are mostly absent from southwest BC, and we haven't had any known sightings within water supply areas for decades," she said.
"But recently, there have been more sightings up north, and we hope the bears will eventually make their way into the watershed and inhabit what was once part of their natural range."
Until then, Rendell said watching the resurgence of wolves and elk, along with glimpses into the hidden lives of playful black bears, curious cougars and other wildlife that inhabit the three watersheds, is satisfying enough.
"There is nothing more useful," she said.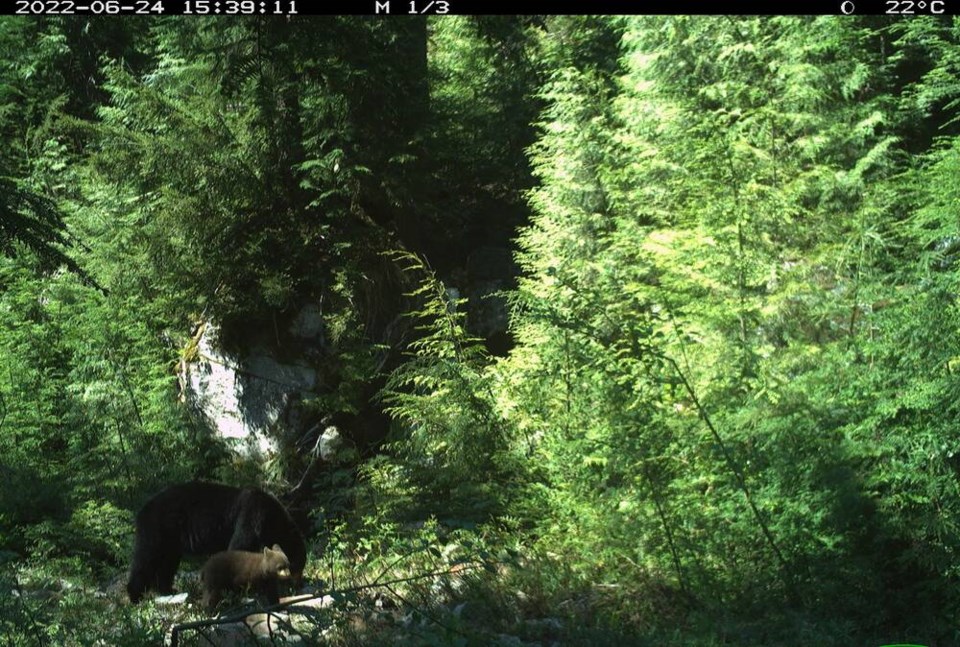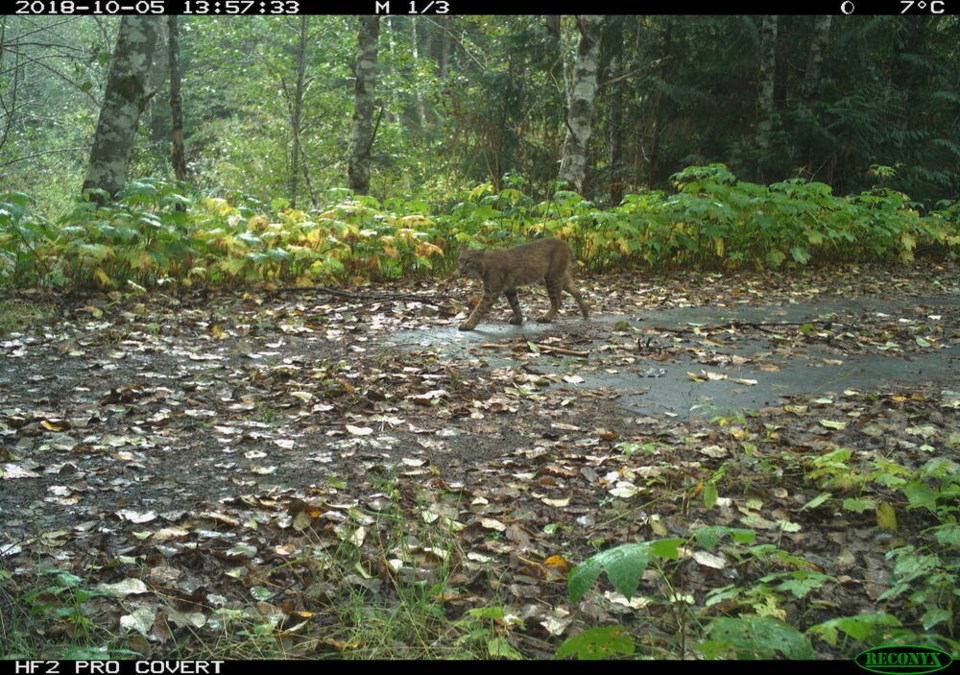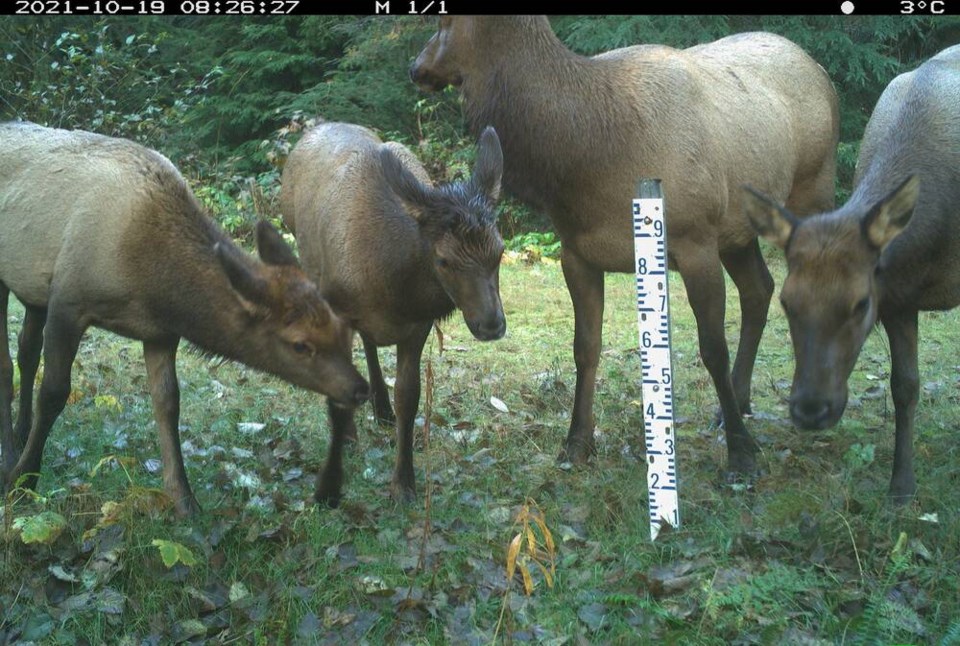 Mina Kerr-Lazenby is the Indigenous and Citizen Affairs Correspondent for North Shore News. This pulse has been achieved in reports thanks to Local Journalism Initiative.
MKerrLazenby@nsnews.com